Regular price
Sale price
$33.00
Unit price
per
DEAL
Sold out
Blue Plant Straws 💙
Create the perfect environment for plants that thrive in moist soil
Simplify plant care with self-watering for picky, hard-to-reach, and thirsty plants
Glassware sold separately, you can also reuse and upcycle what you have at home!
How to use?

1. Moisten the entire wick
2. Lift the plant out of its pot, circle the wick at the bottom or loosely around the roots, and return the plant to its pot. Press the soil gently to stabilize the Plantstraw
3. Place the other end of the Plantstraw in a container of water
4. Thoroughly water your plant
5. Find the perfect spot to show off your new setup!

You might need to repeat step 4 until the plant is adjusted. Keep an eye on it for the first two weeks and after major changes in the temperature or light situation.
Details

⁍ Adjust the moisture level by adjusting the length of the cotton wick, to suit small and large plants.
⁍ Can be used indoors and outdoors.
⁍ Refill your vase as needed to maintain a steady, slow flow of moisture.
⁍ Keep your Plantstraw forever - simply wash, trim or replace the wick when you move it to a new plant.

Please note that pots and vases shown in photos are for inspiration only and not included.
Origins & Materials

Aluminium, Recycled Cotton Cord, and Polyester Powder Coating. All materials are sourced in the EU. Handmade and Assembled in Sweden.
Size guide

Small:
Height 20 cm (8 in)
Recommended with pots up to 16 cm (6 in)high, or all setups with height difference up to 13 cm (5 in).

Medium:
30 cm (12 in)
Recommended with pots from 11 to 26 cm (4.5 to 10 in) high, or all setups with height difference up to 23 cm (9 in).

However - its OK to play around!
Endless Plantlove

Free Shipping in Sweden

SOS Plant Support
Lots of international options!
View full details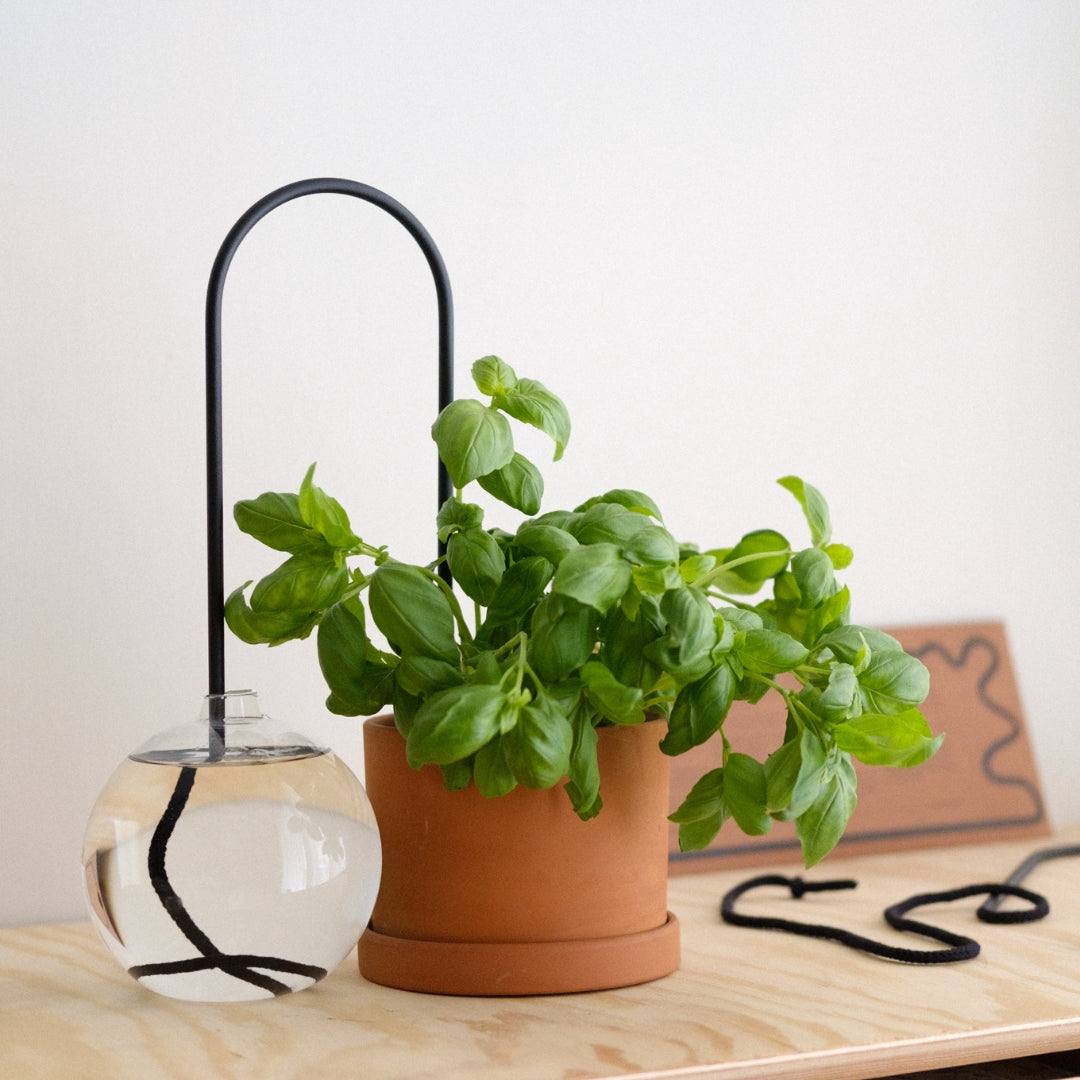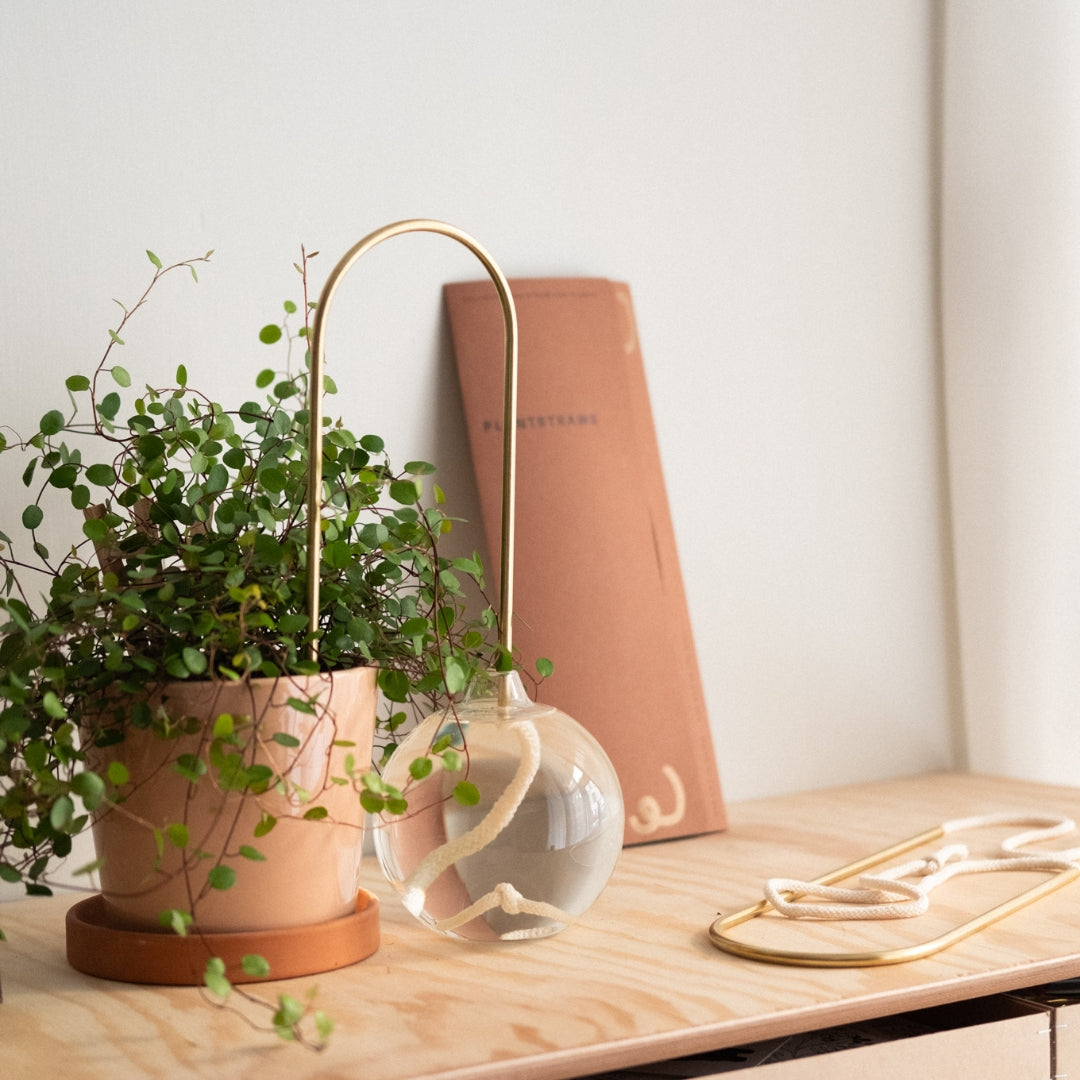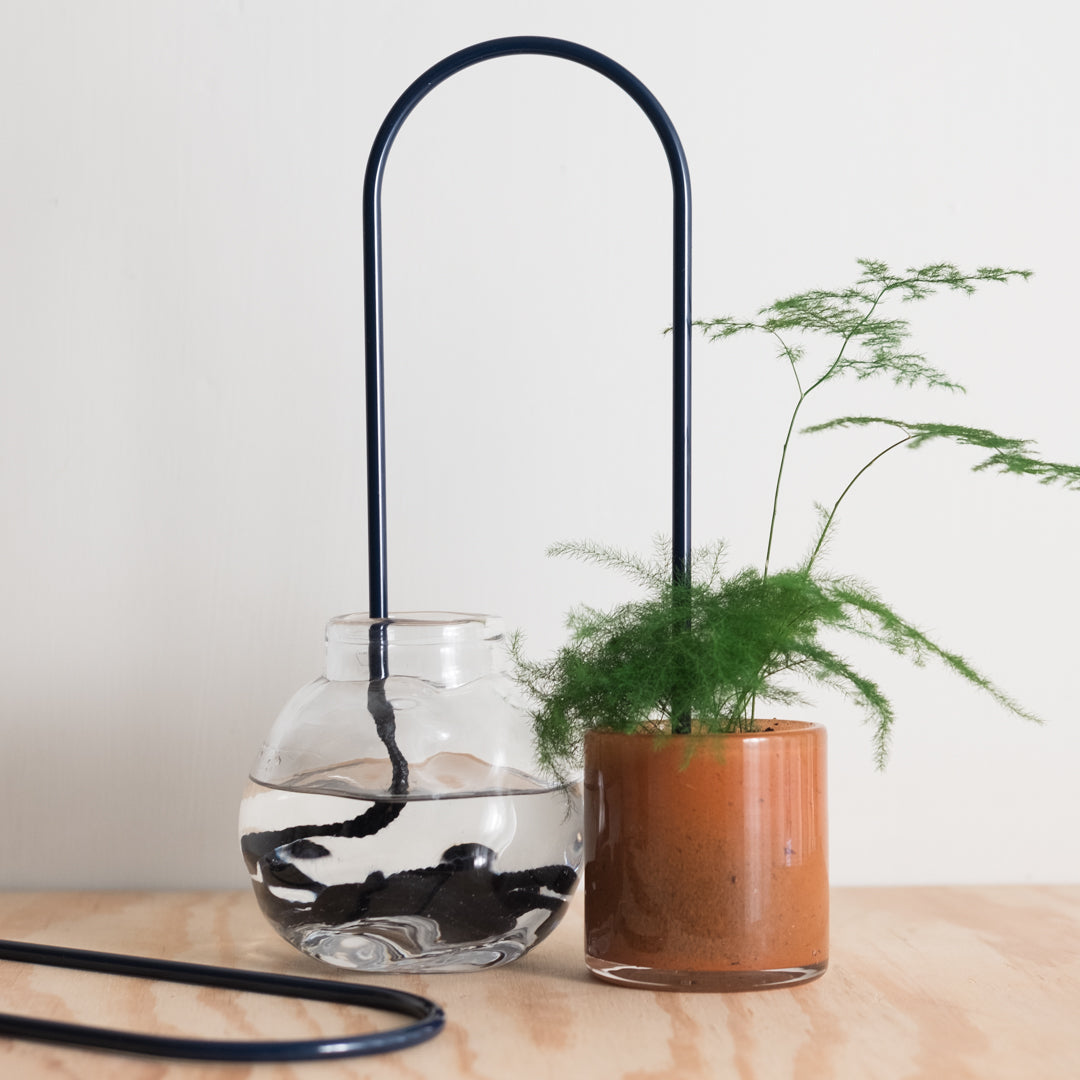 Shipping Options
Select a destination country to review the shipping options! 🚛
Said about us!
Awarded Design

"Sensual, sinuous, beautiful, and functional, wins this year's "Best in Show" at Formex Design Talents"

Full story

Selected Gift

Sculptural and gallery-worthy Plant Care!

Full story

Recommended Plantcare

"And these plants have never been happier. They went from no new leaves, to new leaves on every stem. My monstera deliciosa is even getting leaves with fenestrations!"

Full story
Not value for money
If you have a slightly larger pot, this will not work. Also the height of 2 plant parts needs to be the same if you are using two straws to one container, or else you need a platform to expensive overall
Not what I expected
The product description never said anything about needing to unpot the plant in order to set the rope!
I'm sorry to hear that the product didn't match your expectations! You can lift the plant out as shown on the packaging & product page, but we describe other ways on our FAQ page. Reach out if you need advise! :)